High Speed Internet Access
Our core network is direct-connected with the Internet Backbone via BeeNet ISP, offering high performing Internet connection.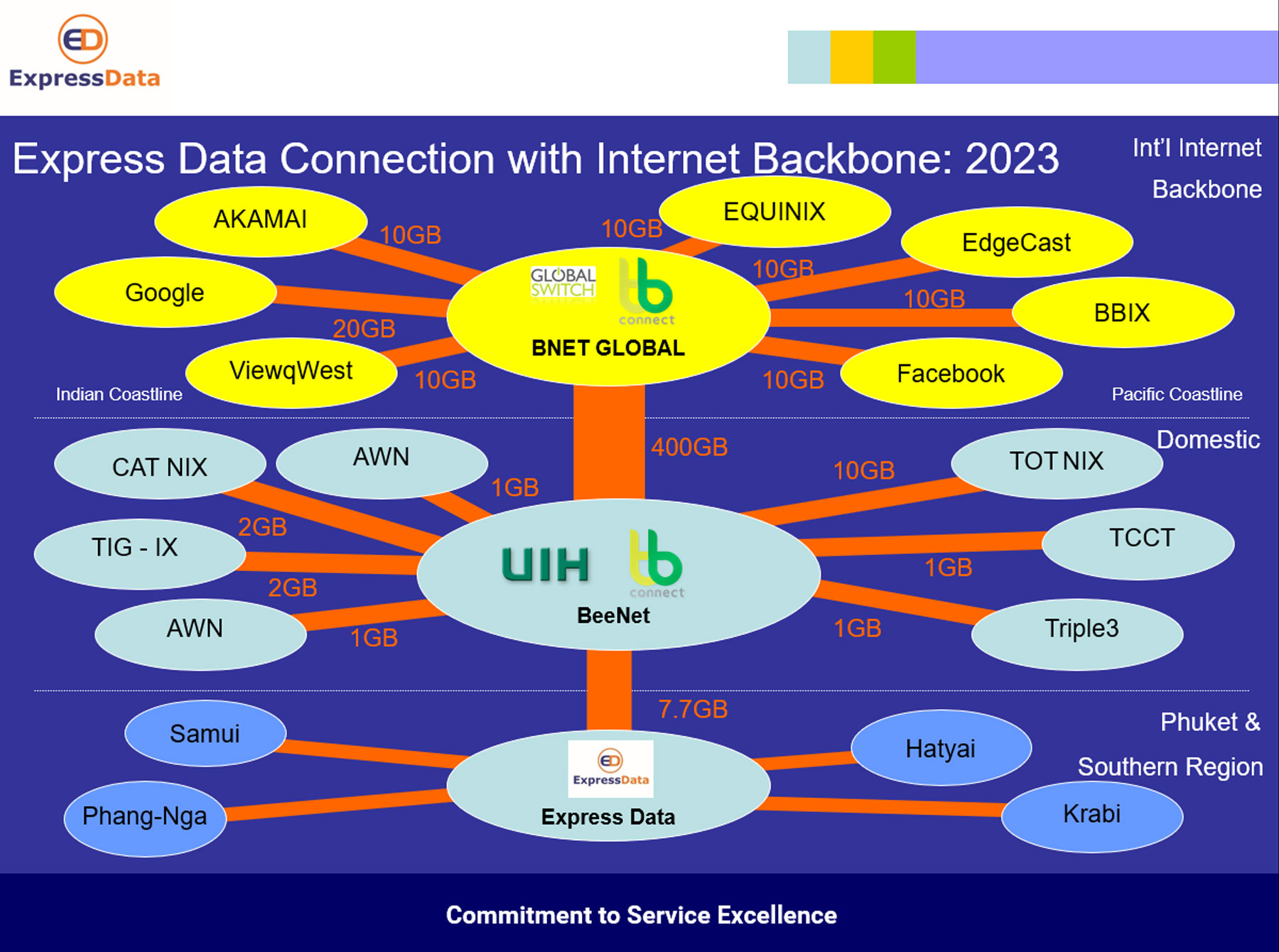 * About BEENET ISP
Bee Net is an ISP division of United Information Highway Company Limited (UIH) provides High-speed Data Communication Services via leased optical fiber networks cover 77 provinces nationwide. Customer will benefit not only a private high-speed data network services but also the efficiency of providing "Single Network - Single Control - Single Management" to guarantee quality of service (QoS) throughout connection.
Web Hosting Server
Our web hosting servers are located in a true heart of the Internet in United State with fully redundant core network and backbone connectivity. Independent Multiple DS-3 connections to 6 major Internet backbones. 100% Network uptime & 99.9% Server uptime guarantee.